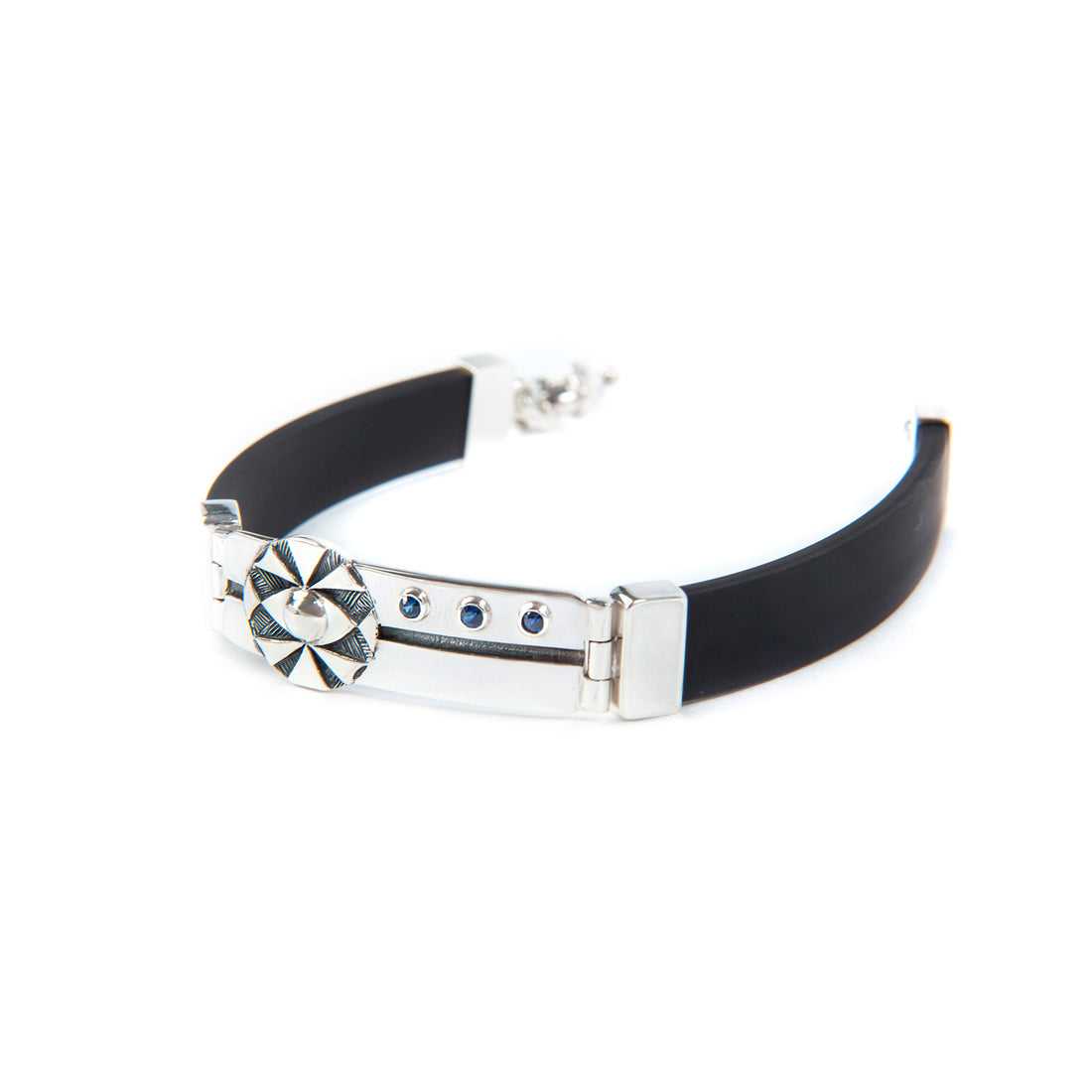 Male Bracelet Sterling Silver 925 On Black Rubber With Code Protection 3 Sapphires
Sterling Silver
Regular price

$351.00

Sale price

$315.00

Unit price

per
It has powerful functions of energy protection, prevents loss of energy due to extraneous energy influences, protects from energy vampirism. By developing intuition, it keeps you away from unforeseen situations, accidents, and mishaps. Mantra: Li Ah Ti Ah Ni Da Ma Iyo Sa Maayo
MATERIALS:
Sapphire:
As a gemstone, is renowned for its spiritual and energetic properties, associated with wisdom, intuition, and inner peace. This beautiful blue gem is believed to stimulate the third eye chakra, enhancing one's intuition and providing mental clarity. It encourages a deep connection with one's inner wisdom, facilitating spiritual insight and truth. Sapphire's energy is protective and calming, making it a valuable tool for meditation and promoting sincerity in communication, all while aligning the mind, body, and spirit for spiritual growth and tranquillity.
Sterling silver 925: A high-quality silver alloy that contains 92.5% pure silver.
Rubber:
- elasticity,
- moderate hardness (which is felt in softness, pleasantness to the body, absence of rubs on the skin),
- does not change color over a long time,
- does not deform over time (with the exception of some factors listed below),
- anti-corrosion and environmentally safe,
- is conveniently combined with any style of clothing (including business, casual, everyday, sports, extravaganza).
SIZE:
This Bracelet is available in open - 27, in close - 21, which can be found on our size chart available via the provided link.
WEIGHT:
The weight of this jewelry piece is 16.3 grams.
You can find information how you can Care about your jewerly here: FAQs
Hurrify, only a few left:
Wishlist
Add to Wishlist
Compare
Add to Compare
Male Bracelet Sterling Silver 925 On Black Rubber With Code Protection 3 Sapphires
Regular price

$351.00

Sale price

$315.00

Unit price

per