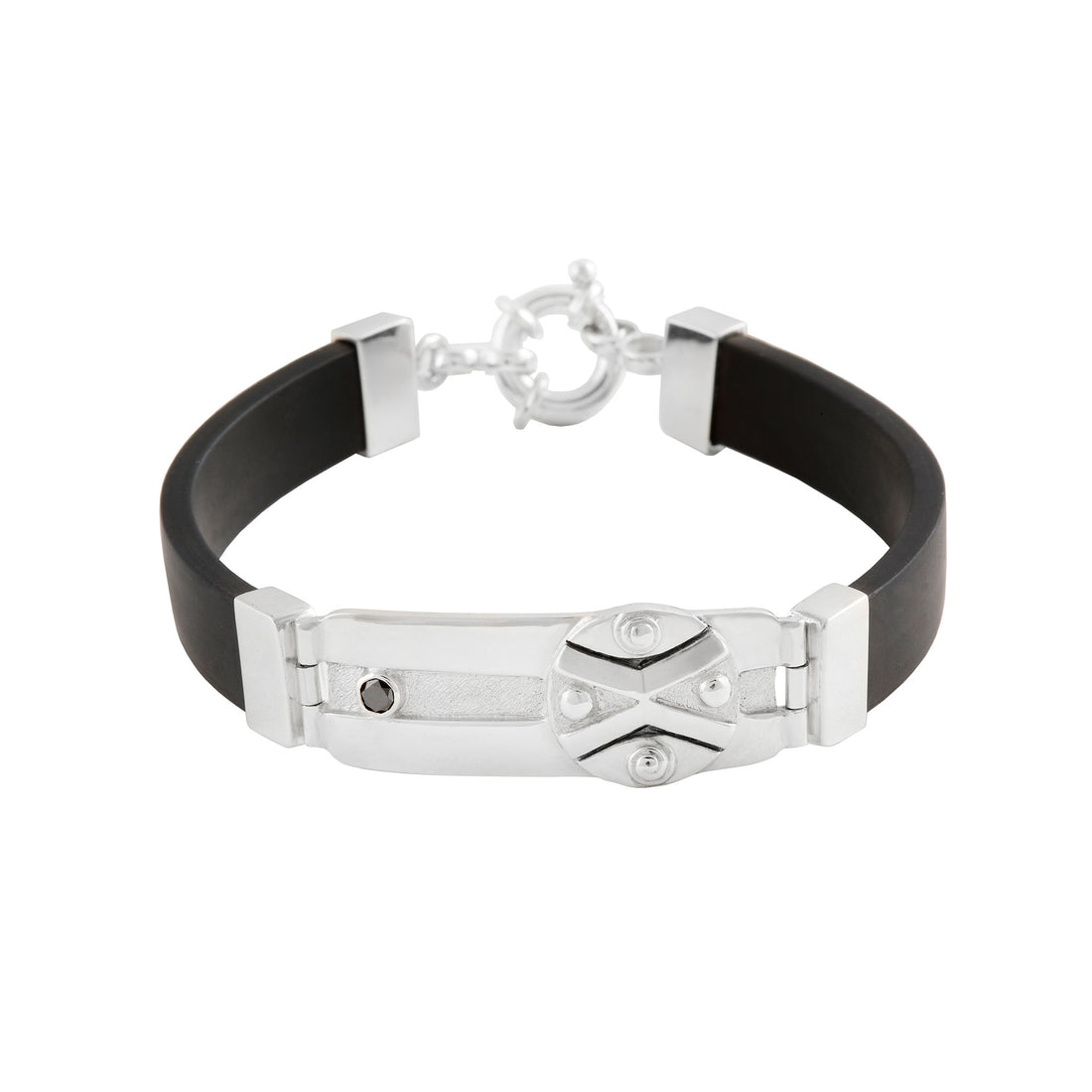 Male Bracelet Sterling Silver 925 On Black Rubber With Code Divine Partners 1 Black Diamond
Sterling Silver
Regular price

$372.00

Sale price

$335.00

Unit price

per
Helps find a life partner, friends, people for creative and work projects, meeting whom is predetermined by Divine Providence and beneficial for further development. Mantra: Li Ah Mi Oh Ni Ya Di Ya Ni Ya
MATERIALS:
Black Diamond:
These rare and enigmatic gemstones are believed to possess the power of grounding and protection. Black diamonds are said to enhance one's connection to the Earth, promoting stability and resilience. They are thought to absorb negative energies and transform them into positive forces, fostering inner strength and clarity. In the realm of spirituality, black diamonds are often associated with transformation and rebirth, symbolizing the emergence of inner wisdom and hidden potential. These captivating gemstones are thought to aid in the release of old patterns and the initiation of new, positive chapters in one's spiritual journey.
Sterling silver 925: A high-quality silver alloy that contains 92.5% pure silver.
Rubber:
- elasticity,
- moderate hardness (which is felt in softness, pleasantness to the body, absence of rubs on the skin),
- does not change colour over a long time,
- does not deform over time (with the exception of some factors listed below),
- anti-corrosion and environmentally safe,
- is conveniently combined with any style of clothing (including business, casual, everyday, sports, extravaganza).
SIZE:
This Bracelet is available in open - 27, in close - 21, which can be found on our size chart available via the provided link.
WEIGHT:
The weight of this jewelry piece is 17.5 grams.
You can find information how you can Care about your jewelry here: FAQs
Hurrify, only a few left:
Wishlist
Add to Wishlist
Compare
Add to Compare

Male Bracelet Sterling Silver 925 On Black Rubber With Code Divine Partners 1 Black Diamond
Regular price

$372.00

Sale price

$335.00

Unit price

per